Regular applications can be set to auto-start on device login. For example, Microsoft Teams runs automatically on device start. This behavior can be set under application settings: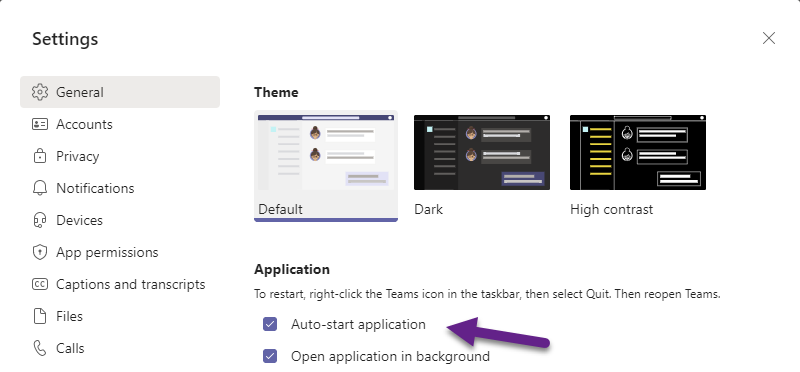 Wouldn't be nice to have this kind of behavior on our Power Apps solutions? With the help of Microsoft Edge, we can achieve this. Keep in mind that this solution works for every website running on this browser.
Setting up application auto start
First, open your Power Apps application on Edge. Go to https://make.powerapps.com and from the list of Apps, click on the application name to open it in a new tab. For Canvas solutions, remember to add the &hidenavbar=true at the end of the URL to remove the Power Apps bar placed on top.

Once you have your application running, click on the ellipsis menu located at the top-right of your browser, and under Apps, click on Install this site as an app.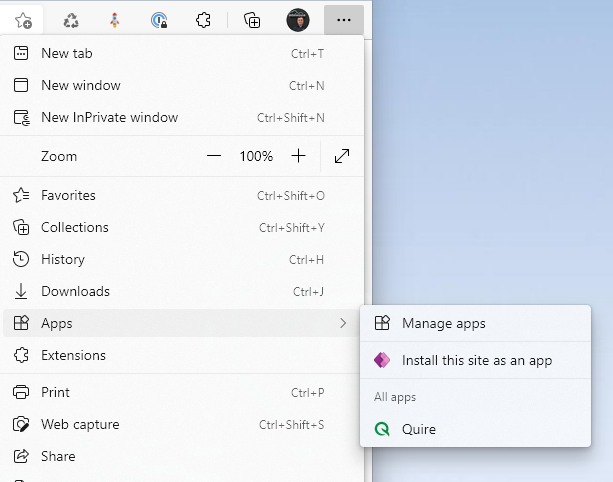 This action will open a popup allowing you to give a name for your app and even change the icon by clicking on Edit below the site's icon (it can be an .ico file or a .png image):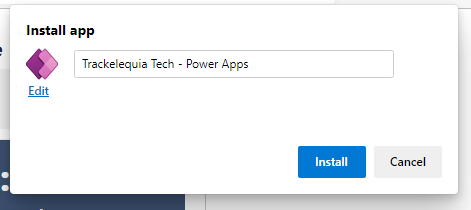 Clicking on Install will add the website as an app and then we will get a confirmation dialog with more options. Here's the one we are looking for: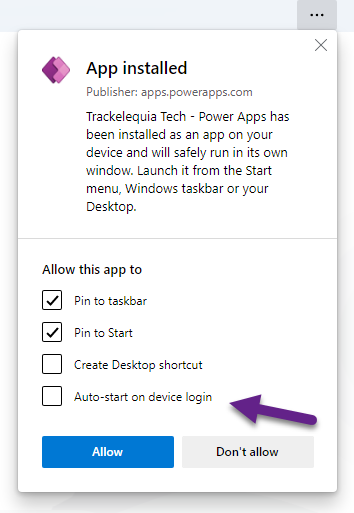 Now, every time we login to our device, the application will auto start 🌟
I hope you'll find this option useful to improve the application adoption in your organizations.
Never stop learning! 🚀